Love Potion Number Pi(e)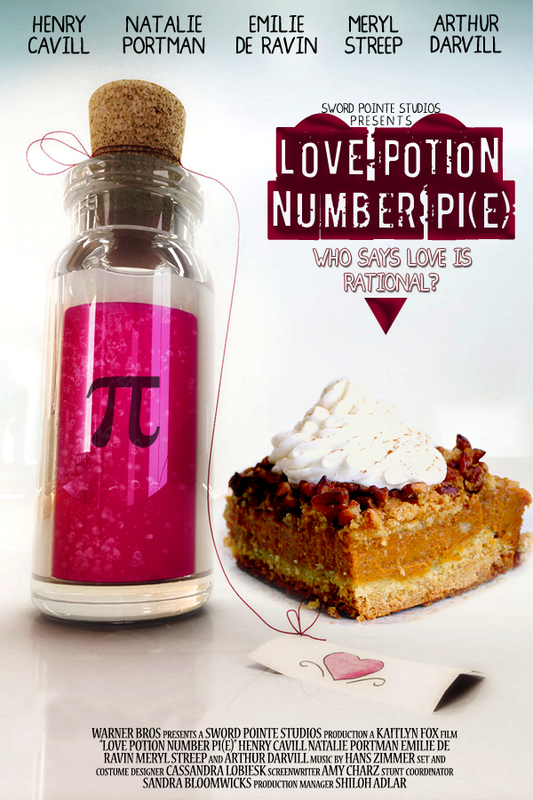 Trailer
Plot Outline
A FANTASY ROMANTIC COMEDY FOR THE AGES
It starts with a prince who falls in love with an evil sorceress. The evil sorceress is out to destroy the prince's kingdom, but the kingdom is protected by a forest sprite, who is in love with the prince. The forest sprite tries to enlist a seducer faery to help her with the prince, but ends up accidentally making the evil sorceress fall madly in love with the kingdom's pie-maker. A lot of confusion and not-so-heavy soul-searching ensue.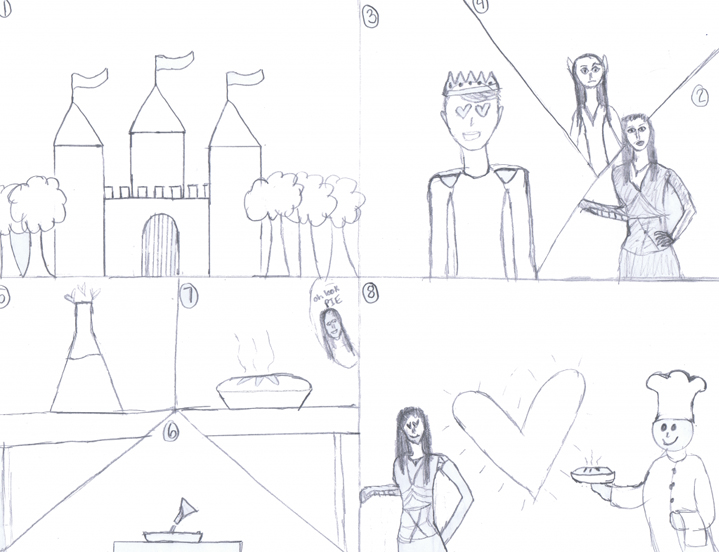 There once was a forest kingdom ruled by a handsome Prince.

Which the Evil Sorceress wanted (the kingdom, not the Prince).

And because she was so lovely, the Prince falls in love with the Evil Sorceress.

Unhappy with this arrangement, the Forest Sprite (who loves the Prince) tries to protect the kingdom from the Evil Sorceress.

Enlisting the help of a Seducer Faery, the Forest Sprite gains a love potion to end all troubles.

Unfortunately, the potion enters the pie.

The pie is finished and the Evil Sorceress ends up accidentally eating it.

And it turns out that the Evil Sorceress falls in love with the kingdom's Piemaker. And chaos and soul searching ensues
Set and Costumes
Marketing Strategy
http://lovepotionnumberpi.weebly.com/

For marketing strategy, we went several directions to optimize our audience exposure. The website was definitely a good idea to bring the different strategies together, as well as cater to audiences who go online. We did a radio trailer, as well as provided several magazine covers for people to "collect" in all. All of those can be found in the Media Section of the site. We also gave a little sneak peek on the screenplay, which can be found in our Story Section.
As part of marketing strategy, distribution, and variety, we also did several posters highlighting the main characters. They can all be found in the Media Section of the site.
Sample Script